Howl's is here for people who demand a cannabis tincture that's simple, consistent, and pure
Since 2012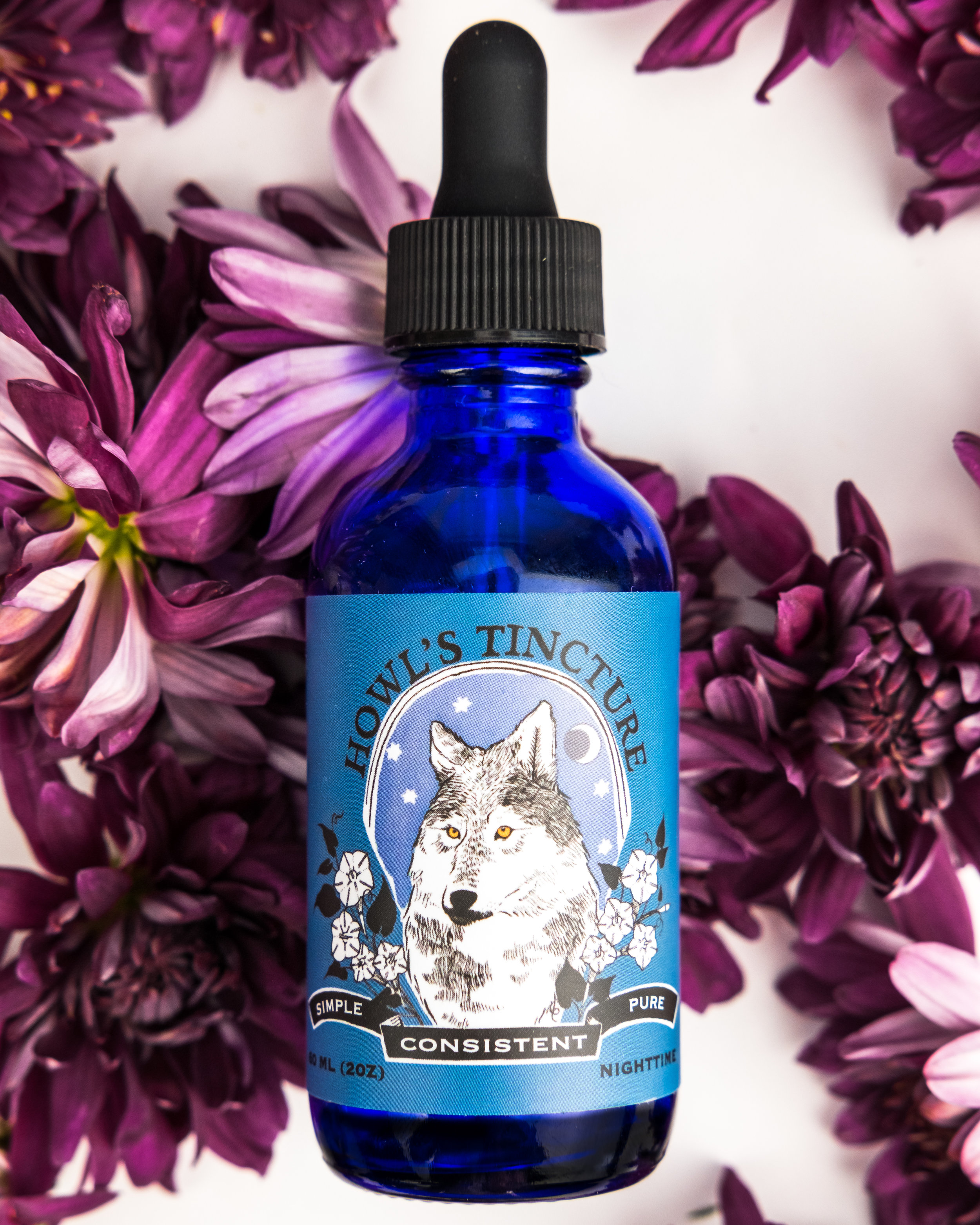 Simple
Just drop in your mouth and swallow

Consistent
every drop is the same strength & each bottle includes a measured dropper for reliable, repeatable results

Pure
ingredients - organic avocado oil, organic sunflower lecithin, medical grade cannabis
Available Now In Massachusetts & Rhode Island
Massachusetts
Rhode island
Summit in Warwick • Farmacy Herbs in Providence (CBD Only)
How is it made?
Howl's is made using whole plant infusion - we simply place the cannabis flower directly into the organic avocado oil over gentle heat and stir.
The result is that the broadest spectrum of beneficial properties of the plant are transferred directly into the tincture.
This contrasts in particular with the recently developed industrial methods that use harsh solvents or pressurized gas to strip out just the THC or CBD.
Why Whole Plant Infusion?
The Father 0f Chinese Medicine, Shen Nung, first described how to make cannabis tincture using this method nearly 5000 years ago as a treatment for numerous ailments.
Since then, people have relied on it in India, the middle east, north africa, europe, south america, and north america - all before the United States of America was founded.
that's 5000 years of human trials and significant evidence for its safety and efficacy.
modern research and Scientists agree.
"Unlike other drugs that may work well as single compounds, synthesized in a lab, cannabis may offer its most profound benefit as a whole plant, if we let the entourage effect flower."
—Sanjay Gupta, Neurosurgeon & Medical Journalist